Wallington Country House - A National Trust Property
A must-go place to visit just half an hour's drive (22 miles) from Stonyfield Cottage. A stunning William and Mary property dating back to the late C17th with further development in the mid C18th by Daniel Garrett.
The grounds at Wallington are extensive with lovely gardens and woodland walks, an ideal place to visit if you are a dog owner! Also on site are refreshments and a N.T. shop.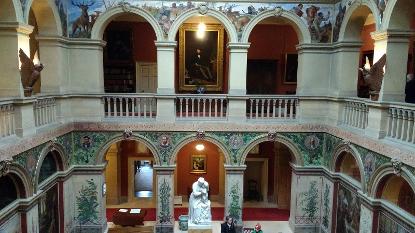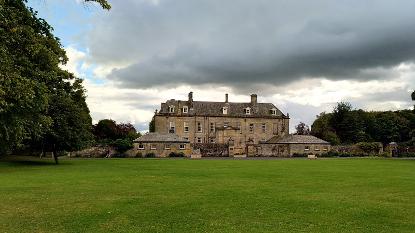 Wallington House
The interior incorporates a striking Ruskinian central living hall designed by John Dobson in 1853/54 which is painted with flowers and scenes from Northumbrian history.
Just five minutes drive from Wallington, less than three miles away, is Kirhale Courtyard, another place well worth a visit. The art gallery featuring works by the artist Peter Phillips is of particuar note.